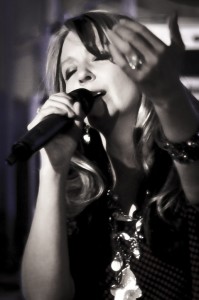 As a little girl I marveled at my hero Barbara Mandrell as she would perform. I was always mesmerized during her show closer "Battle Hymn of the Republic." What I failed to know as a young girl was the drawing was actually Christ beginning to woo me to His desires that would be revealed much later in my life. I dreamed of being a singer. I was obsessed you might say. For years stage fright kept me from this dream…but God. You see..I was called to use it for Him. Later I would come to a place of surrender to this…and to Him.
Songwriting..well I really thought I never could be a songwriter. I play no instruments and do not read music. I believed you must do these things to ever write a song..But God. He nudged me to ask Him to make me a songwriter and so I did one day in my little closet. Next thing you know, I am waking up in the night with lyrics rolling in my mind and soon came floods of melodies in my heart and words that danced in my heart until they were spewed somewhere on paper. From bumming paper and pens off of my husband in the middle of an aquarium to begging sister friends in the middle of soft ball games, seems God would show me the writing had little to do with me. He was the songwriter with a never filled vault of melodies and lyrics and in His own timing He will breathe them to me. Of all the beautiful things God has graciously given me..this is one of my greatest joys.
You see, it's never all about the gift itself He wants to give us. It's all about the process of learning the intimacy of the Dream and Gift-Giver. For as He births new joys with us, He shows us more of Himself or even reveals Himself in a new way we had not seen yet. This is the true beauty. The process is what cultivates the relationship with Him..what grows our love for Him..what presses us in to really KNOW Him and His heart….His heart for us…and His heart for others.
Psalm 45:1

My heart is overflowing with a good theme;
I recite my composition concerning the King;
My tongue is the pen of a ready writer.
Save
Comments
comments