I must have been getting too comfortable! I must admit sheer excitement has set in..but soon a little "tiny" bit of panic did it's best to creep in as well! God has seen fit to catapult me into another area I know absolutely NOTHING about! I was doing fairly well with the news..then this morning sheer terror..lol…talk about talking yourself off a cliff and reminding yourself of God's past faithfulness! This is how I woke up today!!
A glimpse at my discussion with the Lord: What? Me- hosting a radio show? You have got to be kidding me? What are you….me…thinking? Is this really happening? In an effort to get a grip,  I went for a walk with the Lord. The clouds seem to spread over the sky..slowly yet beautifully orchestrating a dance to where ever they were headed. I had to stop and get on my knees just to take it in. What we take for granted daily…I mean just look at it. The Word says He makes them twirl at His leisure basically..  I wonder is it much like when we stick our finger in water to make it ripple? (you should live inside my head:)) It was as if He was saying…"look at what I can do my girl..why fret over a sparkling surprise?" He reminded me how He taught me to put together the Drama Queen Magazine when I knew nothing in that arena either! So I quickly realized like before my primary job was to "seek first the Kingdom of God and His righteousness and all these things would be added…" If I did my part..He would do HIS.
Why all the fuss and a bit of a wig out moment? A few weeks ago I was interviewed by a group of sweet new friends on the Vic Heart Show that airs on a Christian Country Radio Station, HLE Radio.com. It was one of the most enjoyable interviews I have ever done. First because Vic and Megan were awesome DJ's! But also because I felt the Lord so strong as we visited! I hung up from the interview and said aloud.."Lord that was really fun…sharing our journey together across the airwaves.." I really thought nothing more about it honestly.
Then all of the sudden I saw something..posted something..had a few unplanned conversations, and virtually ended visiting with Hunter Logan, the HLE Radio Station Owner. In a matter of a flash…God birthed the upcoming DQK Radio Show which will air on HLERadio.com on Sunday mornings. The show will be much like our Drama Queen Magazine which shares women and girls of all ages with readers and how God is working in their lives! I remember with a chuckle saying in my closet.."Lord expand my territory.." but NEVER did I dream or think of this. Of course I didn't…I thought back how over the last few years a few folks mentioned a radio show..to which I quickly MOVED ON! I mean listen ya'll God has brought me far from stage fright as He taught me to trust Him with each step…but this ole girl is never quite comfortable..without butterflies..etc. I have always been acutely aware that if God did not show up on stage, through a magazine, and now an upcoming radio show..then well…I am doomed!! Yet my fear seems to subside when I think of the creative fun God is at drawing people and how He has on His heart the EXACT FACES He will love on through a DQK Radio Show!
While I have spent MUCH time in the closet on this one..He is no doubt giving me His heart on this 30 minute show. I laughed as I was putting make up on this other day when I heard a bazillion voices..young and old..say I AM A DQK!  He is so faithful to download little bits and pieces as we can handle them! I would MUCH prefer He give me the whole shootin match right now! But somehow I think He is going to take the entire month of Sept to train me in this new area of radio! He knows I might get a bit overwhelmed with this NEW THING!
I find it most exhilarating and challenging trying to keep up with my Jesus..for in September we print the next Drama Queen Magazine which will also launch our Digital platform..while simultaneously launching our first perfume and anointing oil called CROWNED! While the perfume appears to be for the young little beauties still learning what beauty is..the anointing oil was broken in by our DQK Racing Team at the Brickyard in Indy this past summer! Not until then did I realize He wanted the oil used in this manner. But He made sure it was all I had when it came time to pray over a woman for healing. She received Jesus that very weekend! I anticipate many in daily ministry will use this sweet little oil in obedience to Him and His Word..
So pray for us..me…the ministry…as we move forward with His plan..it is certainly another story for the 3:20 Immeasurably More book:) and soon we will have the DQK Radio available on our sites. We are under construction now preparing for God's expansion over at www.dramaqueenministries.org!
Love Much,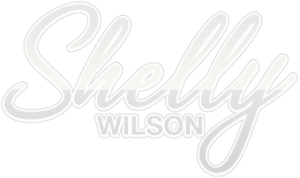 Comments
comments